Israel's Future Planning In The Middle East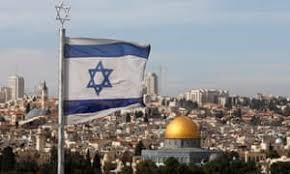 By: Sayed Ghoneim, Major General (Retired) of the Egyptian Armed Forces
Forces.For decades, the US has treated the achievement of security for a Jewish homeland in Palestine as its top priority in the Middle East, supporting it with huge military aid to foster and guarantee Israeli military hegemony in the region and by diplomacy aimed at brokering acceptance of it by its Arab and Muslim neighbors. The results are in. At no small cost to the US in terms of the radicalization of Arab and Muslim opinion, oil embargoes, subsidies, gifts of war materiel, wars, and now anti-American terrorism with global reach, Israel has become a regional military Goliath, enjoying a nuclear monopoly and overwhelming superiority in the region's battle space. But US diplomacy has definitively failed.
What Israel will plan for in the near future?
Israel develops a precise strategy that includes a more sophisticated system to pay pressure on Iran and its allies. The main aim here is to replace the Iranian nuclear agreement of June 2015 with an agreement that deals with its shortcomings from Israel's point of view. It can tighten Iran's nuclear capabilities on the one hand and achieve better advantages for Israel on the other.
It will build an strategic strategic depth in Syria that ensures the protection of Israeli national security. Therefore, Israel may deepen relations with Russia in various fields (diversification and openness).
It will plan to increase Israeli alliances at the regional and international levels (both announced and undeclared) throughout the region and even Central Asia, the Balkans and Horn of America regions.
It will also develop an Israeli defense productions and exports, focusing on advanced cyber technology.
Israel will plan to provide the necessary environment to transform all American objectives, efforts and efforts of the allied Arab States to fully abort the ideas of ​​a two-state solution and the establishment of an internationally recognized Palestinian state.
It will also plan to create a suitable environment to motivate as many countries as possible to recognize Jerusalem as the capital of Israel after the United States, Paraguay and Guatemala did.
In coordination with the Jewish lobby in the United States, Israel may plan to improve relations between Israel and the American Democratic Party. Israel must keep the Democratic Party as an alternative to support the Israeli strategy in all areas of interest specially Middle East and Africa; the continuation of Trump until the end of the second term is not guaranteed.
It will take the necessary measures and procedures to ensure the stability of the situation as long as possible in the Gaza Strip, and to prevent a severe humanitarian crisis in the sector, which is Israel most affected. This may require further strengthening relations and coordination with Egypt, KSA, UAE and Jordan, with reduction of the roles of Turkey and perhaps Qatar.
Israel will enhance security cooperation and counter-terrorism (according to Israel's view), whether against Hamas and Salafi Jihadist, as a basis for strategic cooperation in the region and Europe.