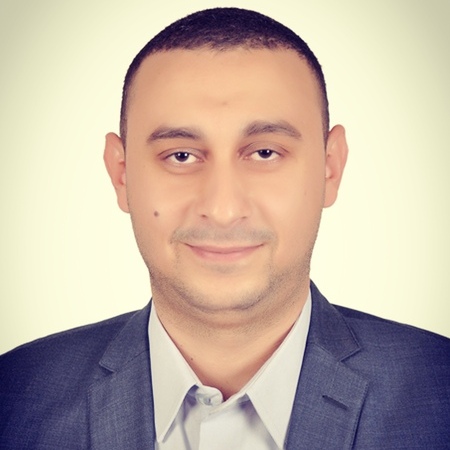 Ahmed Adel Abdelaal
Researcher & Coordinator, IGSDA – Online (Egyptian)
Ahmed Adel is a Researcher, Institute for Global Security & Defense Affairs (IGSDA – Online) – Abu Dhabi, UAE
He's also a Founding Member at Group73 Historians Documenting Egyptian military history.
Adel participated and spoke at different brain storming activities and conferences in Abu Dhabi, Cairo, Kuwait and other places, virtually & real-time. He's also Associated with Egypt's Character for strategic studies (ECSS).
Adel is an article writer at the Defense-Network in Egypt, and had established Military and Security Studies Unit at Group73 Historians; he's also associated with the major think tank in Egypt Al-Ahram Center for Strategic & Political Studies.
Adel is a researcher and analyst jobs in fields of military history and Security & Defense. His last position was Executive Secretary at the Kuwaiti Al-Hikma Center for Studies, Research and Consulting.
Experience & Contributions
Chief Researcher, Defense-Network
Researcher, Egypt Character Center for Strategic Studies
Founder and researcher – Military and Security Studies Unit at Group73 Historians
Qualification
Master's degree Researcher in Sustainable Development Planning "Economics" National Planning Institute – Ministry of Planning, Egypt.
Master Degree Researcher in Arab Studies "National Security", Institute for Arab Studies League of Arab States, Egypt.
B.Sc, Management Information Systems, Future Academy, Cairo, Egypt.
Some of noteworthy publications
The repercussions of the decision to lift the arms embargo on Iran (Published in Arabic Language)
Psychological operations & Softening the Enemy (Published in Arabic Language) http://bit.ly/34JH40S
Turkey and the critical air operations situation in Libya (Published in Arabic Language) http://bit.ly/3nPwxbZ
Air intercepts and the expansion of influence (Published in Arabic Language) http://bit.ly/34KKe4t