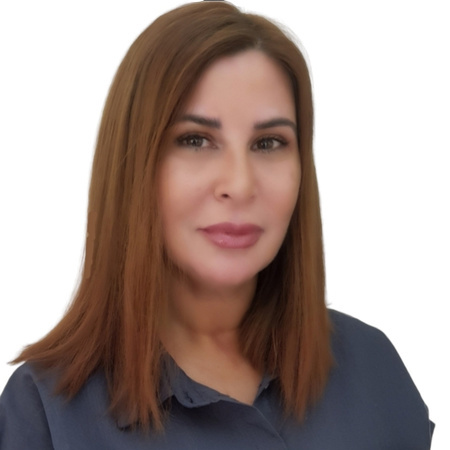 Razan Nweiran
Policy Researcher and Strategist | Media Analyst

Razan is a Dubai-based change agent committed to doing her part to promote academic diplomacy and excellence with a strong focus on the synergy of media, education, and security, with a particular focus on the Middle East and North Africa. With a record of academic leadership excellence and regional experience, Razan is committed to fostering collaboration among these fields for impactful outcomes and supporting dialogues and working groups.

She has been involved in research projects on a vast array of disciplines in areas of digital and media literacy, security, and youth engagement with global current affairs, and the digitalization of diplomacy, transnational higher education and knowledge transfer- identifying potential issues and providing advice and programs on capacity building and talent building in developing and emerging economies. She has also worked on multiple policy projects supporting environmental studies with a focus on the environment-security nexus, such as the implications of climate change on national security, emerging technologies to reduce fuel and water demands and combat climate change, re-invigorating Environment and Sustainability Education (ESE), and the Fourth Industrial Revolution (4IR) policies. Realizing the challenges of misuse of cyber-based information and communication exchanges and the spread of digital media platforms, her published articles focus on mapping digital and media trends, providing social media analysis to counter the decay of truth, misinformation and false narratives, terrorism and propaganda, the new digital political movements, digital cultures and subcultures. She has developed media strategies and cybersecurity guidance and training programs. She has Master's in Leadership, Management, and Policy Making from The British University in Dubai.