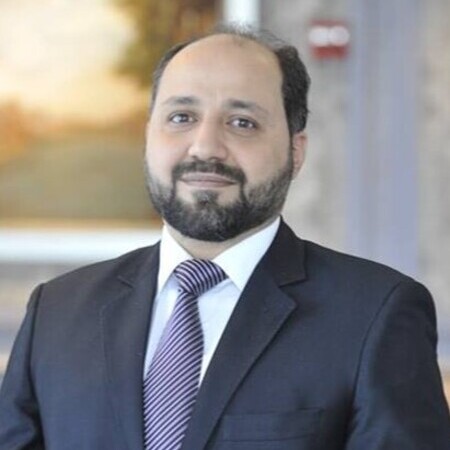 Ahmed Mahgoub
Senior Manager – Asharq News/ SRMG and Socio-Politico Researcher at IGSDA
During more than 22 years' experience in media, I've worked for more than 10 Arabic language media platforms in my home country (Egypt) and GCC pan- Arab media companies.
My career as a journalist starts 2001 with Egyptian newspapers, and my last position in Egypt was the Managing Editor of Almasyalyoum newspapers, which is considered as one of the most popular independent media in both of MENA and Egypt.
Since the 2ed of Jan 2019, I've moved to UAE, to be the Executive Editor at Alroeya newspapers (one of IMI Holding companies). Then I moved to be the Senior Content Developer at Abu Dhabi Media (TV). Currently, my position is "Senior Manager for Special Projects" at the most growing media company, Asharq News (TV Channel and Multi-digital News Platforms) which is followed by more than 30 million people on social media.
Parallelly, I work as a Socio-politico Researcher at IGSDA (Institute for Global Security and Defense Affairs) to gain a strong understanding about the intentional relations and go in-depth into the internally policies.
During my media career, I focused on international affairs and global policy. So, I've covered 2 wars in the MENA region (Israeli – Lebanon war 2006 and 6th civil Yemeni war, 2009-2010). Also, I covered and led the coverage for 25th of January and 30th of June revolutions in Egypt.
During this focusing I interviewed many experts, military personnel, politicians, and decision-makers in the Middle East (you can see as an example my interview with Libyan President Fayez al-Sarraj).
In addition to my direct journalistic work, I have led several large media projects, and currently lead the special projects team at Asharq News, to work with major international media organizations.
Currently, I'm launching a unique website called "Asharq Defense", which is the largest ever website in Arabic that specializes in defense and strategic affairs. We expect it to be an important addition to understanding international interactions, for the average reader and the elite, as well as for decision-makers in the Arab world as well.
About Asharq news:
Asharq News, launched on 11.11.2020, is a 24/7, multiplatform Arabic news service reaching across the Arab world and beyond with a unique approach: news and in-depth analysis reported through the prism of the economy to empower people in their everyday lives.
The Asharq News experience is delivered through a dedicated television channel, as well as multiple digital platforms, offering continuous insights into the people, events, organizations, and ideas that impact the MENA region and international markets.
An exclusive content agreement with Bloomberg Media, the business and financial information news leader, powers a key component, "Asharq Business with Bloomberg", drawing on Bloomberg's comprehensive coverage from more than 2,700 journalists and analysts globally.
"Asharq Business with Bloomberg" aims to become the premier Arabic-language business news provider, using multiple platforms to reach business leaders, as well as a younger generation that understands the importance of global economic, financial, and corporate information. With this collaboration, Asharq Business teams (broadcast and digital) have access to Bloomberg's extensive financial and economic content, analysis, and market data, curating translated stories from Bloomberg to our platforms.
'Connecting the Dots' is Asharq News slogan that drives its journalistic work and sets its ultimate goal. The dots at Asharq News connect the news to its context, geographical setting, historical dimension, political depth, economic impact and social reality. Asharq News targets decision makers, businesspeople, entrepreneurs, and political and technology leaders through its economic content, as it addresses all aspects of political developments from an economic perspective.
Asharq News is headquartered in Riyadh, with offices in the Dubai International Financial Centre, UAE, and Washington D.C., and has major hubs and studios in Cairo and Abu Dhabi. It also has regional offices and correspondents across key Arab countries and in global capitals, in addition to access to the content produced by hundreds of reporters from Bloomberg's network around the world.
Asharq News is owned by the Saudi Research and Media Group (SRMG) the Middle East's largest publishing group and only publicly listed media company, with more than 16 publications and digital platforms providing the latest in political, financial, sports, and lifestyle news and analysis.
Asharq websites:
https://www.asharqbusiness.com/
SRMG official website: