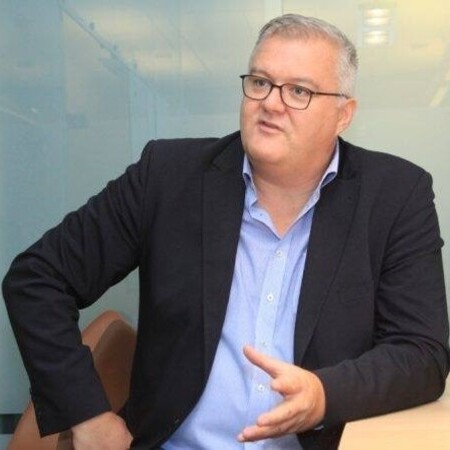 Serge Stroobants
Director of Operations for Europe & MENA of the Institute for Economics and Peace team., Assistant-Professor at Vesalius College in Brussels, Belgian
Serge is a new member of the Institute for Economics and Peace team as their Director of Operations for Europe, the Middle East and North Africa. He's also an Adjunct-Professor at Vesalius College Brussels, Lecturer at the Belgian Royal Military Academy and Brussels. He holds courses and research about NATO and the Transatlantic approaches to security and terrorism.
Education background
MA in military and social sciences from the Belgian Military Academy (1993)
MA in political sciences from the Free University of Brussels (VUB, 2004)
Advanced General Staff Course at the Führungsakademie der Bundeswehr (2010)
MA in international relations from the Université Jean Moulin-Lyon III (2011),
Executive MA in Global Risk Analysis and Crisis Management at Vesalius College (2015)
Currently Doctoral Fellow at the Free University of Brussels.
Career background
Twenty-five years of military operational service in the field of multinational logistics. Deployment officer. Active Lieutenant Colonel in Belgian military units but also in several NATO HQs, the French-German Brigade and the European Army Corps. Engaged in several military operations in the Balkans and Africa, NATO Response Force and EU Battle Groups. Received several Belgian military decorations as well as NATO, UN and German distinctions. Shifted to the academic field since Aug 2013, created his own consultancy company in 2015 and started the drafting of a doctoral thesis this year.
Languages
Mother tongues would be French and Dutch, fluid in English and German.