Major General (Retd) Sayed Ghoneim, Senior Strategist, International Security & Defense, UAE; Chairman IGSDA (Egyptian)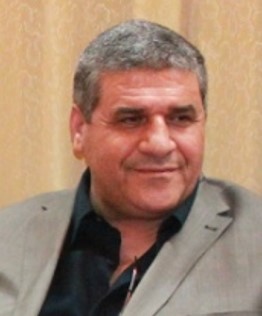 Ghoneim is a Fellow, Nasser Higher Military Academy of Egypt (PhD); he's located in UAE.
He is a Senior Strategist, International Security & Defense and the Chairman of the Institute for Global Security & Defense Affairs (IGSDA).
He's also a member of the Advisory Board of "Program of Masters of Security Studies and Information Analysis", College of Security & Global Studies at the American University in the Emirates (AUE).
He's a Visiting Professor to:
NATO Defense College (NDC), Rome.
Royal Military Academy (RMA) of Belgium, Brussels.
National Defense University (NDU), Taiwan.
American University in The Emirates (AUE) , Dubai.
Ghoneim participated, spoke, and chaired international security and counter terrorism conferences, seminars, workshops and courses in Abu Dhabi, Dubai, Amman, Crete Island, Tunis, Rome, Taipei, Brussels, Madrid, Naples and others.
He is a monthly article writer and analyst in the national newspapers in Egypt, and he's author of the book 'Managing Defense in Democratic Society'.
Ghoneim was the Director of Planning & Operations at (strategic department level). Prior to that, he served as Director of Information and Operational Studies Center at Command & Staff College, he occupied other senior command and staff jobs in the Egyptian Army.
Internationally, he served as CoS at the UN Mission in Nepal, and participated in peacekeeping and humanitarian aids missions in Western Sahara and Rwanda. He has also worked as Senior National representative of Egypt to the US Central Command, Fl, USA.
He obtained his fellowship degree in strategic security studies from Nasser Higher Military Academy, of Egypt, his PhD theses of International Security Studies (NATO/ Egypt Partnership and the Future Cooperation). He's also currently a PhD candidate of Political Science at Faculty of Commerce and Political Science (Port Said University), Egypt; his theses topic is "National Security Strategies of Superpower Sates and Their Expected Impact on The Regional Security of The Arab Region (2011 – 2017)".
His Masters of Military Science from General C&SC of Egypt and Pakistan, and his Bachelor of Business Administrations from Ain Shams University, Egypt; in addition to a diploma in political science (Security Studies) from RMCS at Cranfield University, UK.
He's a holder of Long Service Medal granted by the Egyptian President, beside other medals for his local and international outstanding services.
Last updated on March 2018
E-mail:  chairman@igsda.org & nsda@syedghoneim.net
Website: www.igsda.org & www.sayedghoneim.net
Some publications in English in Daily News Egypt newspapers.
Press interview with Gen. Sayed Ghoneim: Egypt's biggest threat is inability to accept, apply international standards, laws:
http://www.dailynewsegypt.com/2015/11/23/egypts-biggest-threat-is-inability-to-accept-apply-international-standards-laws-ghoneim/
Article 1: The 'New World Order' and the current super-power states
http://www.dailynewsegypt.com/2015/12/09/the-new-world-order-and-the-current-super-power-states/
Article 2: The Wrong Solution
http://www.dailynewsegypt.com/2015/12/21/the-wrong-solution/
Article 3: The Middle East Between Facing Threats, Challenges and Hope for the Stability
http://www.dailynewsegypt.com/2016/03/20/410641/
Article 4: Part 1: It was the only world power and today it seeks to regain its regional power.
http://www.dailynewsegypt.com/2016/05/17/part-1-sovereignty-world-power-and-seeking-to-restore-regional-power/
Article 5: Part 2: It was the only world power and today it seeks to regain its regional power.
http://www.dailynewsegypt.com/2016/06/04/part-ii-world-power-today-seeks-regain-regional-power/
Political & security analysis 1: Our nuclear weapons will only be used as a 'deterrent': North Korean Ambassador to Egypt
http://www.dailynewsegypt.com/2016/01/09/our-nuclear-weapons-will-only-be-used-as-a-deterrent-north-korean-ambassador/
Political & security analysis 2: NATO invitation to Montenegro provokes Russia
http://www.dailynewsegypt.com/2015/12/07/nato-invitation-to-montenegro-provokes-russia/
Political & security analysis 3: True impact of JCPA and Iran's nuclear program
http://www.dailynewsegypt.com/2016/01/26/true-impact-of-jcpa-and-irans-nuclear-programme/
Political & security analysis 3: The changing of the American policy towards Egypt and The Middle East
http://www.dailynewsegypt.com/2016/05/14/shoukry-kerry-discuss-bilateral-relations-and-regional-affairs/