American University in the Emirates (AUE) announces its 1st International Arabian-Gulf Security Conference, to be held 17-18 Feb 2021 in its campus in Dubai, United Arab Emirates.
CALL FOR PAPERS
The American University in the Emirates (AUE), organizes the 1st International Arabian-Gulf Security Conference. The conference aims to bring together researchers, practitioners in examining, analyzing, and exchanging the latest advances in the fields of security strategy and diplomacy.

Participants will focus on presenting ongoing issues of regional and international concern on and about the Gulf and the MENA region. The conference is an opportunity to capitalize on opportunities to innovate, create, and strategize policy recommendations.
To submit your paper follow the link https://campus.aue.ae/Public/IRC/IRCSubmitPaper.aspx
TOPICS OF INTEREST
INTERNATIONAL SECURITY
Security Intelligence
Military Operations
Human Resource Management in Security
Logistics
Economics of Warfare
War Situations
Counter-Terrorism
Clandestine Lessons to be Learned From Mandated Operations
Security and Space.
Security and Technology
Hybrid Security Threats
Maritime Security threats
Water Security
Food Security
Natural Resources Security
INTERNATIONAL ECONOMICS
Trade Warfare
Competition in Digital Economies
Circular Economies
The future of Economics in Security and Stability of a Country
Intelligence of Economics
Sovereign funds in Defense
Investments in the Business of Security and Strategy
The Future of Cross-National Cooperation
Economic Fraud and Security
Monetary Cooperation in the Field of Security and Strategy
INTERNATIONAL LAW
The Rule of Law
The Rule of Security
Human Rights
Sovereignty of States
International Security
International Organizations
International Cooperation Through Regional Organizations
Setting up International Alliances
Security of the State
Rules of Military Engagement
Unlawful uses of Military Power and Tools of Warfare
The Law of Peace
Rights of Exclusive Economic Zones.
PEACE STUDIES AND CONFLICT RESOLUTION
Human Rights
Protection of the Individual in Times of Peace and Security
Resolution of Conflicts
Methodologies of Approach in Peace
Cases of Resolved Conflicts
The Abraham Accord
Negotiating Peace
Frozen Conflicts
International Peace Centers
Women in Peace
International Organizations in Peace
Covid-19 As a tool of Peace and Resolution of Conflict.
STRATEGY
Operation Warfare
Regional and International Alliances
Defense Planning
Geopolitics
Geostrategy
Mapping and Operations
Cryptography in the Field of Strategic Operations
Strategy of International Space
Strategy of Outer-Space
Economic Strategic Affairs
Crisis Management Strategies
International Emergency Crisis Management
TECHNOLOGY AND CYBER-SECURITY
Cloud Computing
Genetics and Engineering
Artificial Intelligence
Robotics
Cyber-Security and Security of Infrastructure
Cyber-Intelligence
Risk Assessments
Risk Management and Mitigation in an E-World
Network Centric Operations
Managing Networks
5G and 6G Communication and Infrastructure
Smart Cities and Defense
Counter-Intelligence in Cyber-Space
Dark Web
DIPLOMACY
Protocol Training
Protocol of Negotiations
The UN and framework of Negotiations
Market Negotiations in Security
Joined Budget Defense Spending
Future Operations and Diplomacy
Soft Power Theories and Practical Applications
Hard Power Theories and Practical Applications
Diplomacy in the Gulf
Leadership
Knowledge Transfer in Diplomacy
Protocol of Communication
Public Relations in Diplomacy and During Operations.
DEFENSE
Military Preparedness
Military-Industrial Development
Military Capabilities
Military to Military Relations
Military to Civilian Relation
Use of Robotics in Military Affairs
Robotics and Genetics in Military environments
Instability of the International Security Environment
Hybrid threats
Hybrid Alliances in Defense
Space Defense Forces
Defense Industrial Protection
Military Intelligence
Clandestine Operations Lessons to be Learned
CONFERENCE DETAILS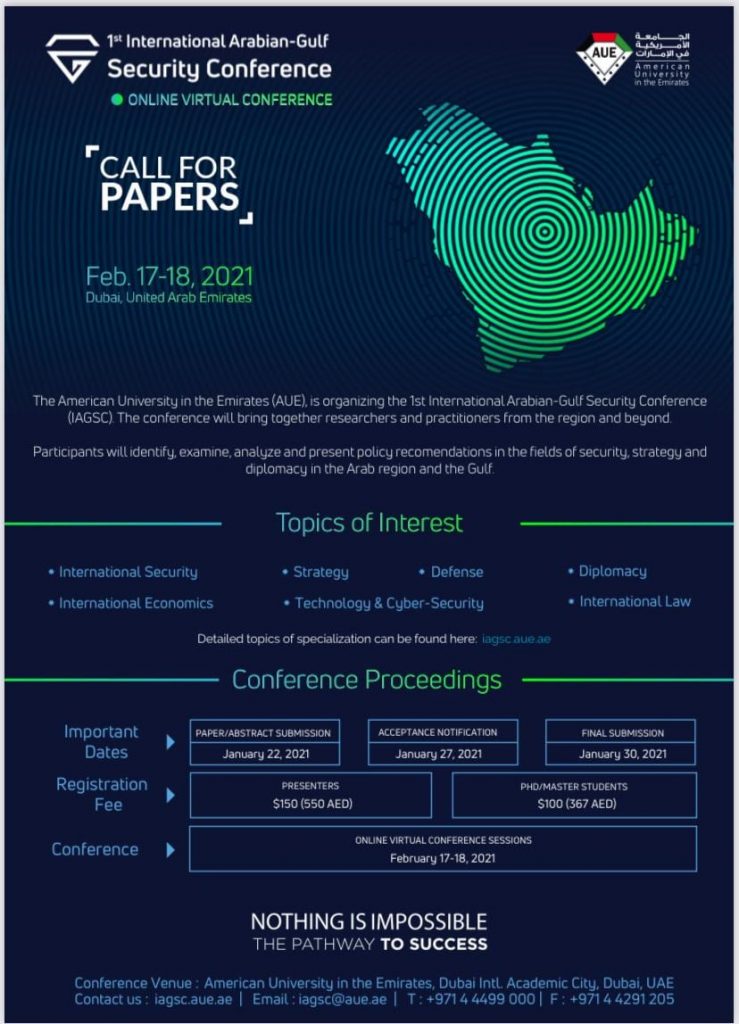 Important Dates
PAPER & ABSTRACT SUBMISSION – January 22, 2021
ACCEPTANCE NOTIFICATION – January 27, 2021
FINAL SUBMISSION – January 30, 2021
SUCCESSFUL CONFERENCE PAPERS WILL BE PUBLISHED IN SPECIAL REVIEWS OF THE FOLLOWING 3 JOURNALS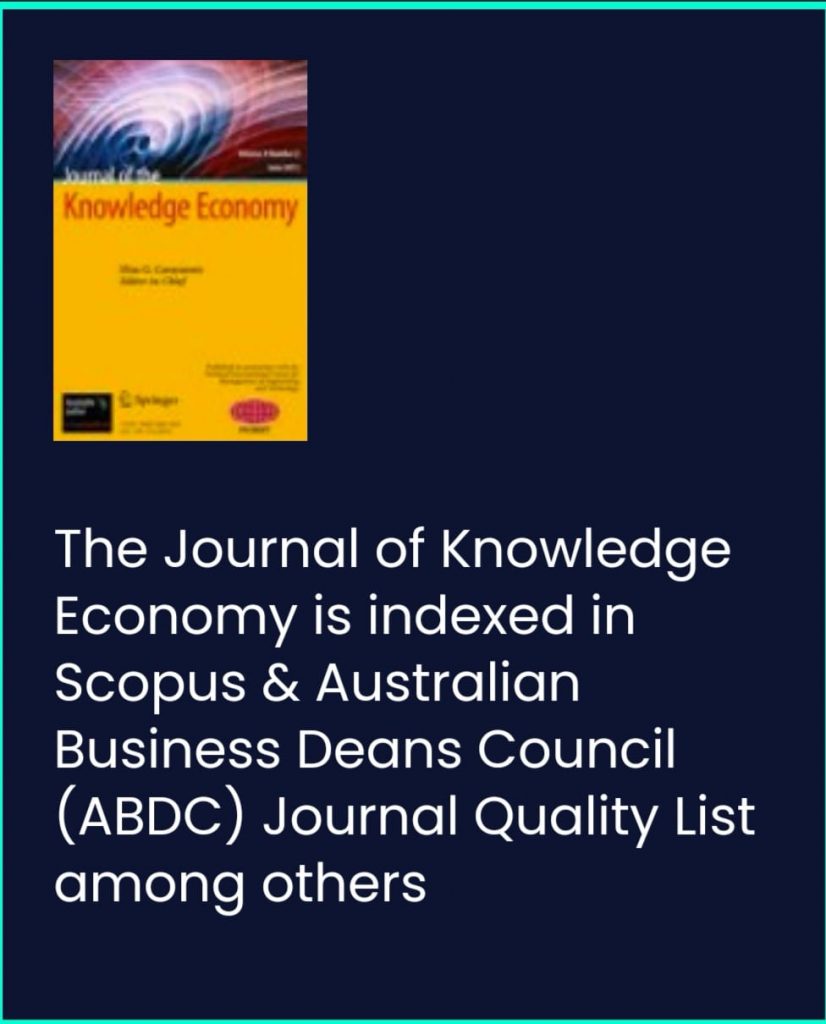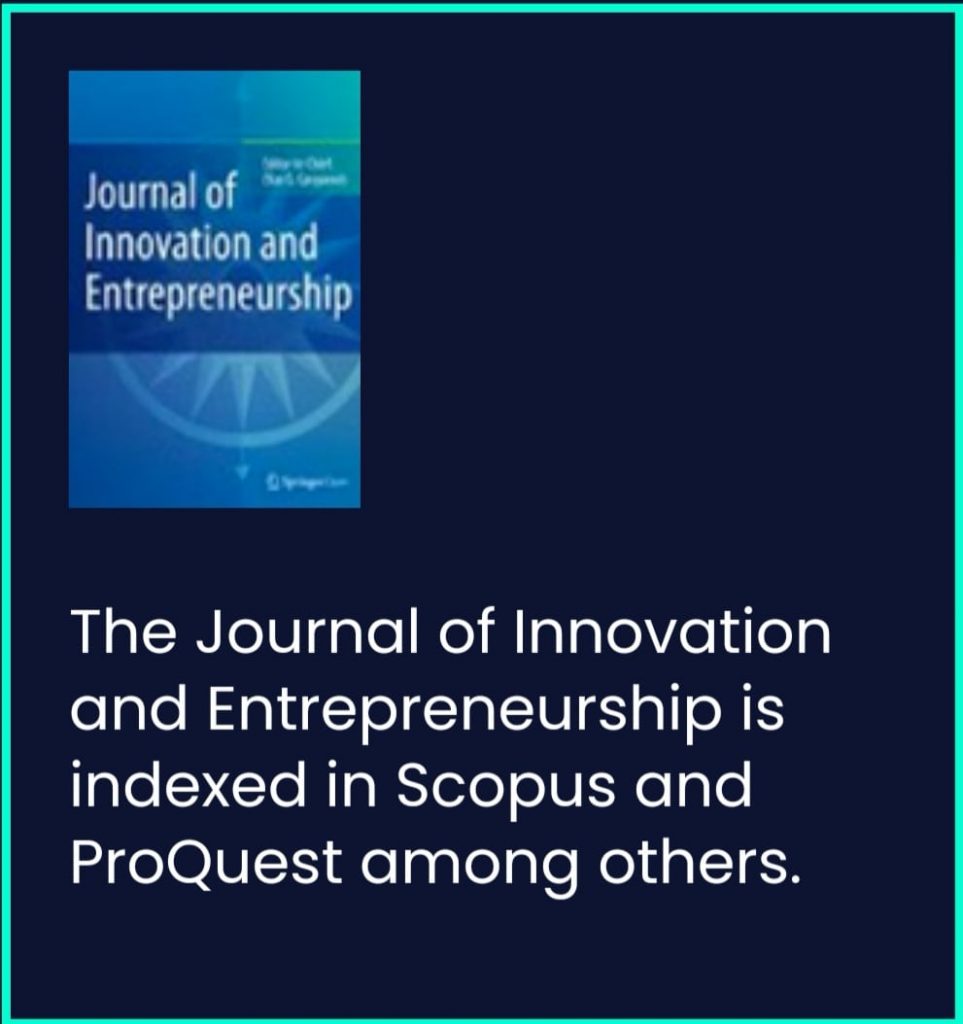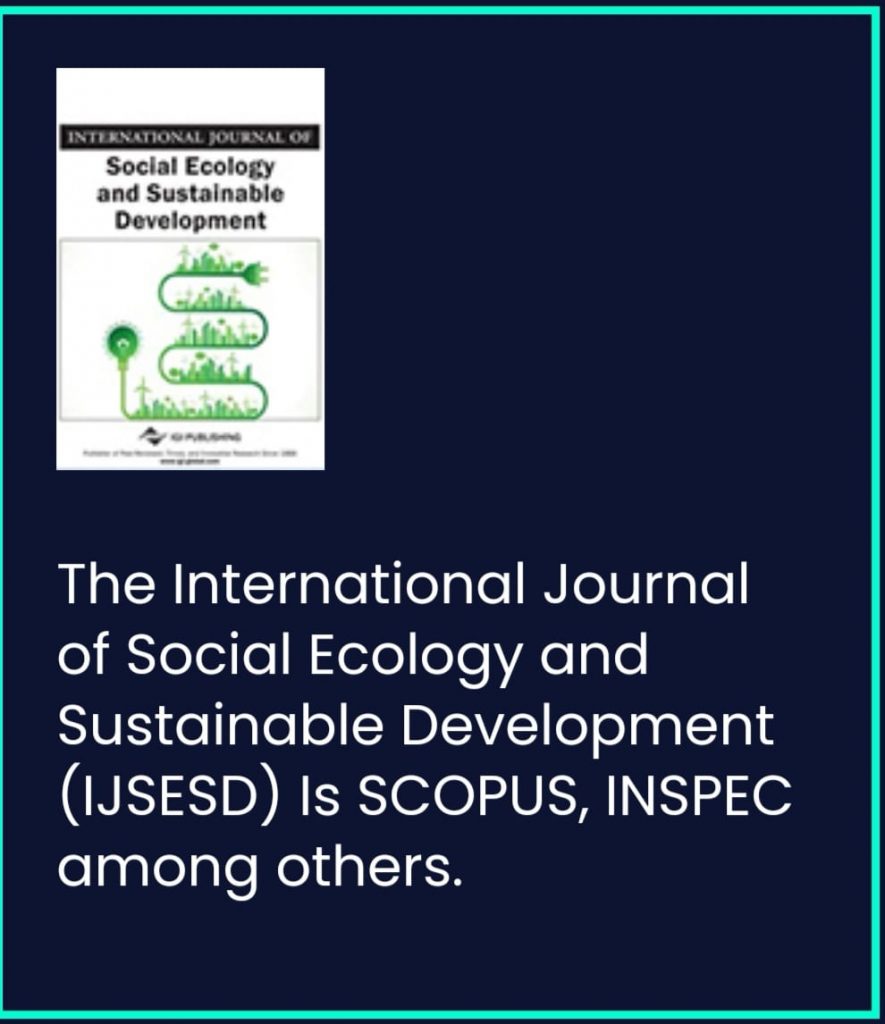 ESTABLISHING OF THE COMMITTEES.
The American University in the Emirates will establish an internal university committee of experts that will ensure the complete organization of the committee and the organization of the conference.
The internal committee will screen the first steps of an early rejection (that do not comply with standards or rules).
The committee will ensure that international external reviewers review all scientific papers and are returned within the specific timings as noted below.
MANUSCRIPTS
Please ensure your submission meets the conference's strict guidelines for accepting scholarly papers.
All manuscripts should be in conformity with the Chicago style of Citation and standards as per the scientific specialty in security and strategy.
All manuscripts and all related names/sources and information should be written in English or translated into English.
To know Conditions and standards follow the link: lhttps://www.chicagomanualofstyle.org/tools_citationguide.html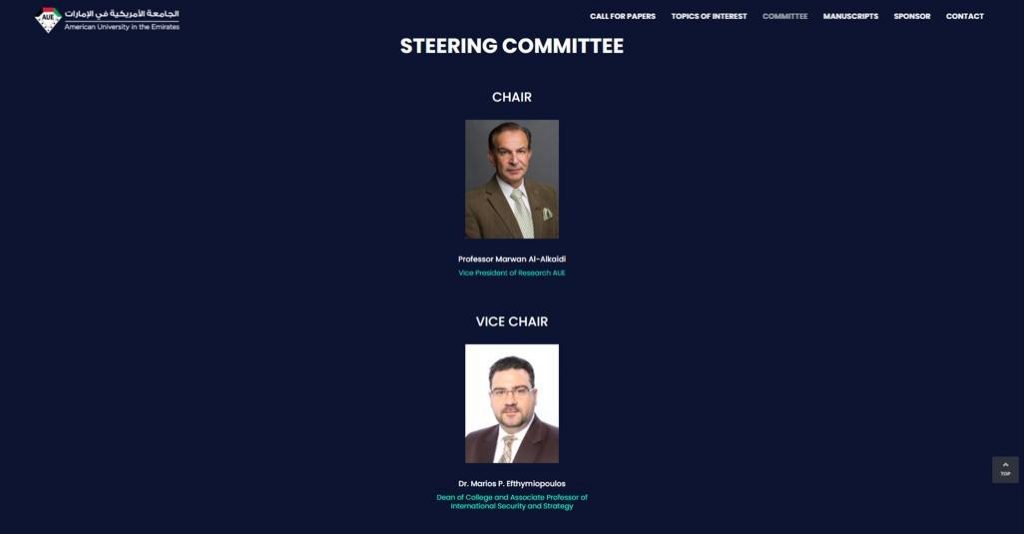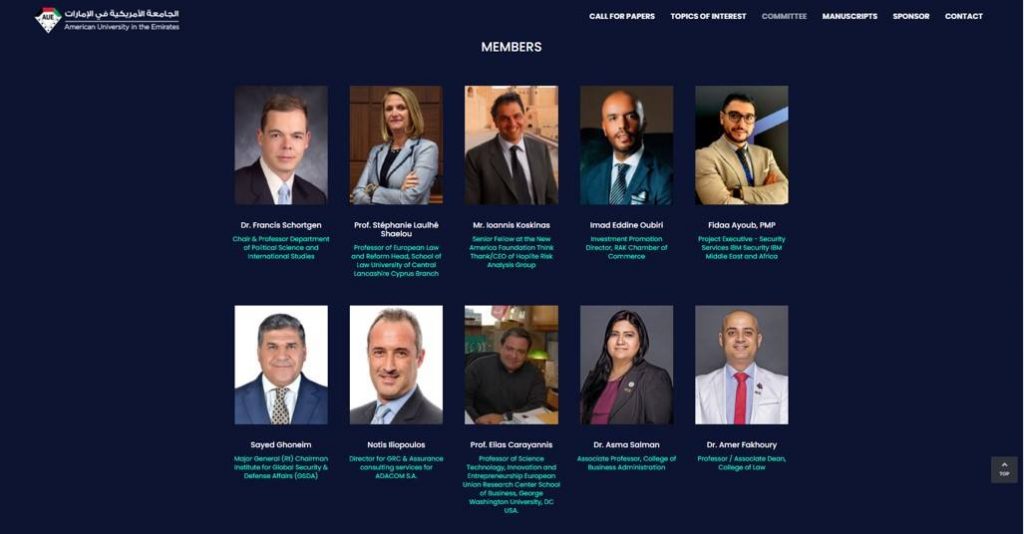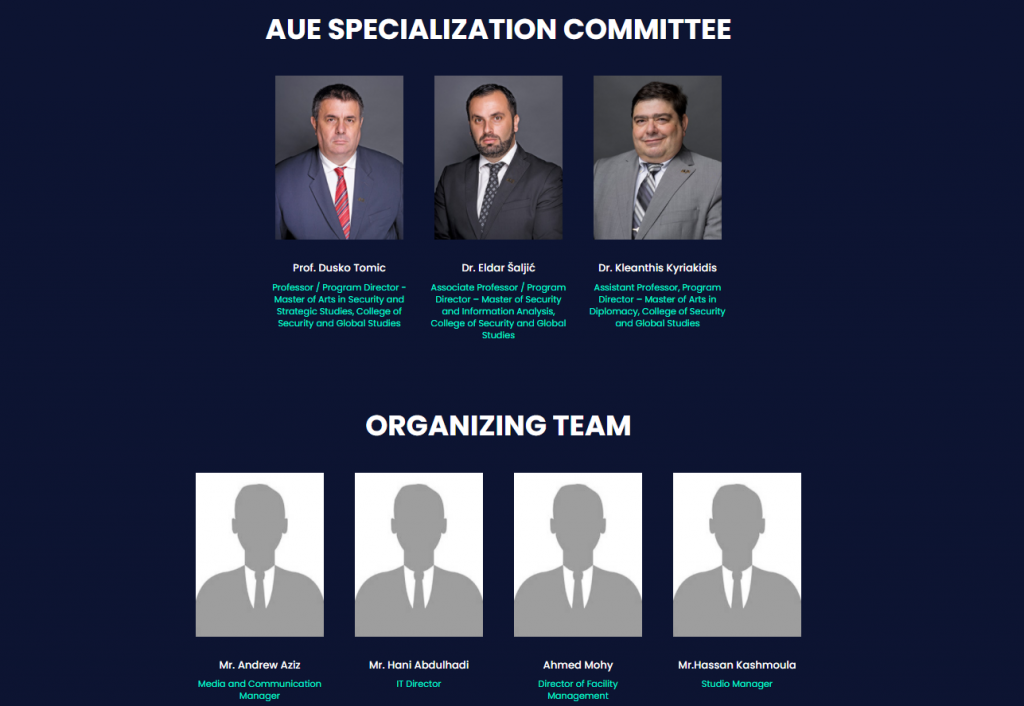 IGSDA Chairman is a senior member of the Advisory Board of the "Program of Master of Security Studies and Information Analysis" at American University in The Emirates (AUE).
SPONSOR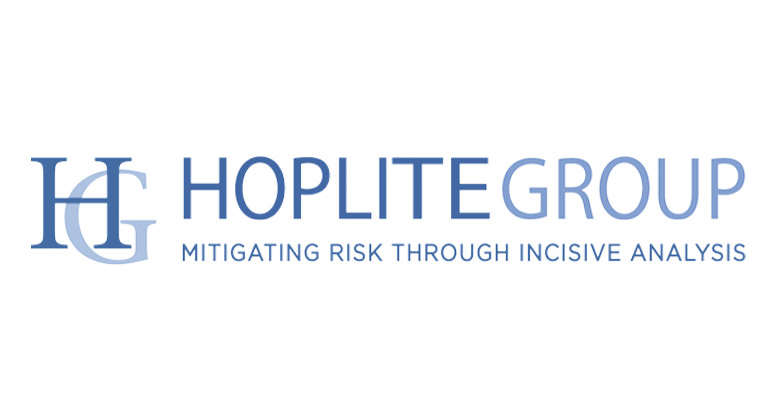 COLLABORATOR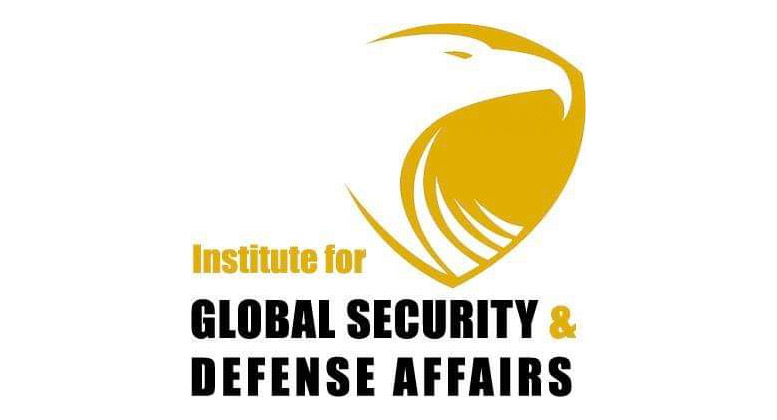 American University in the Emirates (AUE) is a partner with IGSDA.
IGSDA Chairman is a senior member of the Advisory Board of the "Program of Master of Security Studies and Information Analysis" at American University in The Emirates (AUE).