Dr. Sayed Ghoneim, Chairman, IGSDA – Member of the Advisory Board of "Program of Master of Security Studies and Information Analysis" at American University in The Emirates (AUE).
Dubai, UAE
College Of Security And Global Studies (CSGS) at the American University in The Emirates (AUE) is pleased to announce its new webinar on the Eastern Mediterranean region.
Please join us at the American University in the Emirates, under the auspices of the Vice President for Research and the College of Security and Global Studies for another important webinar, which we cordially invite you to attend. The Webinar' topic will on the Geopolitics of the Mediterranean Region.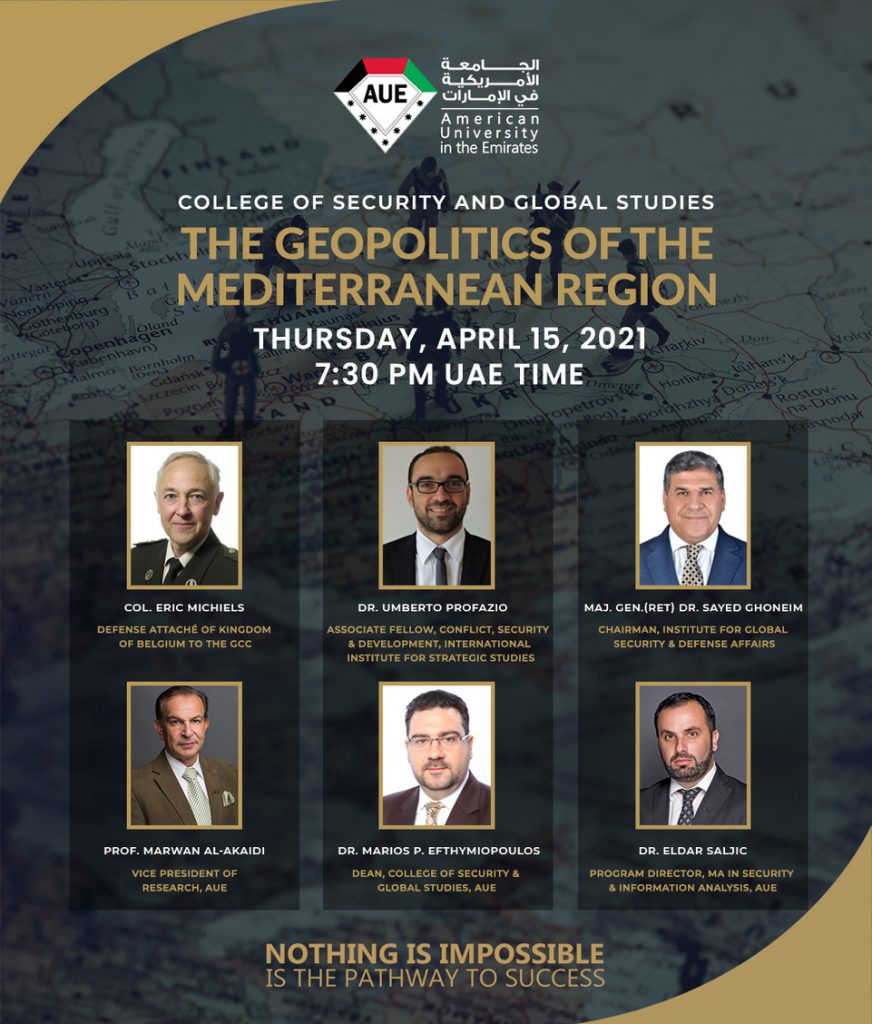 In order to join the event, you will need to register first in the following link. You will then receive onto your email the zoom link and pass for the event.
To remind you, the Event shall take place on 15 April 2021 at: 07:30pm Dubai time, 03:30pm (GMT), 05:30pm Cairo time, 02:30pm European time and 11:30am US ET .
The webinar will be via zoom. https://forms.office.com/Pages/ResponsePage.aspx?id=rM2dO7fMvUitu9tfyu0Agw2MM8QWD2JGl0b0GnwxLzJURTdBMEVKU0taUTc4MzdKRjE1NzlaRTVHNC4u